The biggest takeaway from the conference was the importance of a solid content strategy to ensure you are generating high quality, relevant content.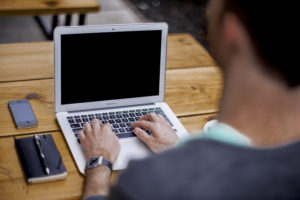 Why is content so important for my website? Because, in order for your website to show up in the search results, search engines need to understand what your website is about. The easiest way to tell them is through your content, that is how the engines work.
Even more importantly though, content is for your prospective clients.
It
allows them to gain an understanding of what you are about as a business, in an effort to ultimately convert them! Creating meaningful and
informative vs. informational (which is right? does it matter?)
 content is one of the most effective ways to develop loyalty and conversions with prospects.
How many times have you heard, content is king? Probably a lot, because it is true! Here are a few of our favorite sources for more information about why content is so important to your SEO success:
The

Periodic Table Of SEO Success Factors

 

starts off talking about content quality. Get your content right, and you've created a solid foundation to support all of your other SEO efforts.

The

Why Content for SEO

infographic helps you navigate the many road signs that point toward what both the search engines and users deem 'quality'. You can click the image to see the full-sized infographic.
Now that you know how important content is, it's time to start thinking about your content strategy and creating meaningful content.
The Markey Group has experience creating both content strategies and content for your blogs, websites, etc. Please
let us know
how we can support you with content marketing as part of your digital strategy!