Shortly after making the transition from swipe ups to link stickers, Instagram announced this week that they are now allowing all users to add link stickers to their stories. 
This is a shock to many in the industry, as previously you could only have links in your stories if you had more than 10,000 followers. In the past, Instagram accounts pushed towards the 10K follower goal to better monetize their platform and also to share what matters to them with followers, either for personal or business reasons. 
Why the change?
Instagram reported that "Over the years, businesses, creators and change-makers have shown how sharing resources and information can inspire their communities. From organizing and educating around equity, social justice and mental well-being to showcasing new product drops to customers, link sharing is helpful in many ways — so now we're giving access to everyone."
How to Add Links to Your Stories
To begin, open the Instagram app and create a story. 

Select the sticker tool from the top navigation bar

Tap the "Link" sticker to add your desired link and tap "Done"

Place the sticker on your story and tap on the sticker to see color variations

When people tap on the sticker, they'll be redirected.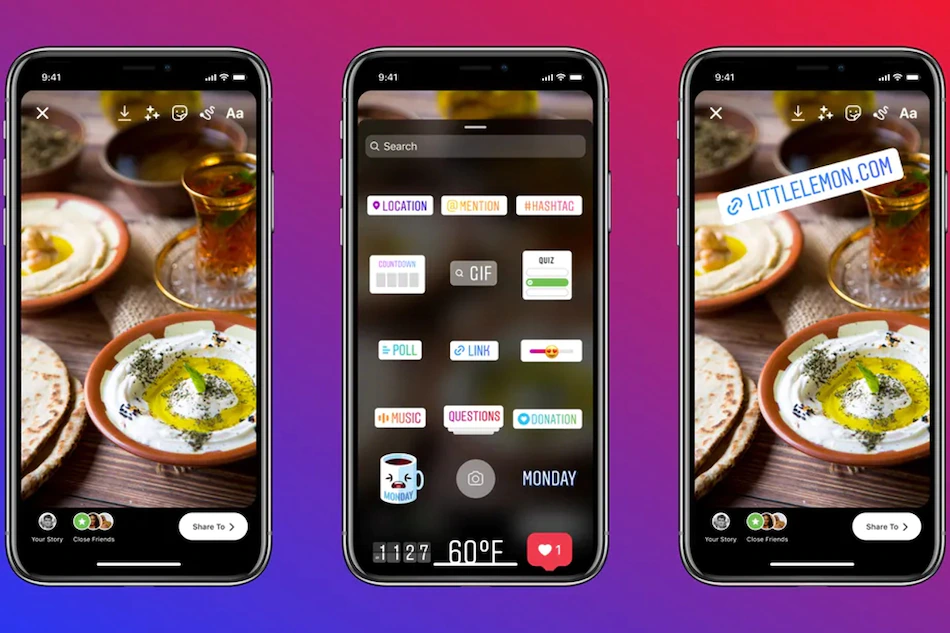 Image credit: Instagram
Instagram is always evolving, what do you think they will do next? Perhaps add links to the grid posts? 
What do you think about the new capability? Have you tried using it on your account yet? We recommend testing it out! If you have questions on the best way to use, give us a shout and we would be happy to help!