We love a challenge here at The Markey Group. Nothing makes us more excited than when a client calls to request promotional product options for a very niche industry or specific event. We love to brainstorm and feel so proud when we know we have hit the nail on the head for you. 
Years of this brainstorming led us to think, what if we let the recipient ultimately select their gift? And thus, the online company store was born. 
What is a company store? We have invested in proprietary software that allows us to create an easy and engaging online company store, allowing your customers, prospects, and employees to select branded merchandise themselves that can ship directly to their home. 
This is more than just an efficient way to offer branded merchandise. We can create a frictionless experience that engages your recipients and allows them a choice in their gift, reinforcing brand awareness and loyalty. Just think: your golf-minded employees can select that perfect embroidered polo shirt, your coffee-loving employees can pick the perfect mug, or your frequent flyers can select a beautiful luggage piece that displays your logo.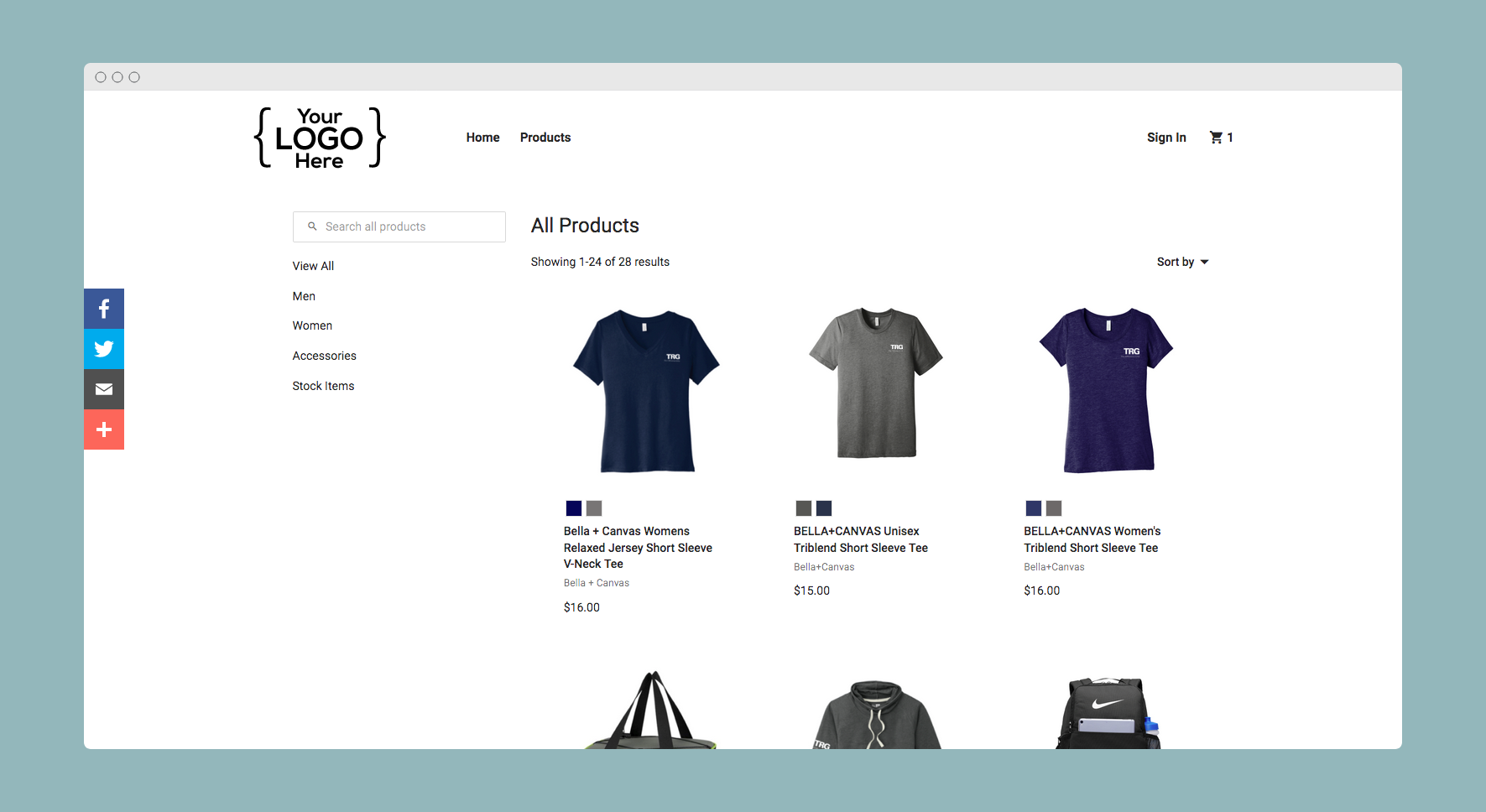 How does a company store work? 
We work with your team to select branded products to include in the store. 

The store can be introduced to recipients with a link. Digital gift cards can also be issued so that the company is covering all or a portion of the gift payment! 

Users will select their product and online check out is very easy. 

All products will be shipped directly to the recipient by our team. You don't have to lift a finger!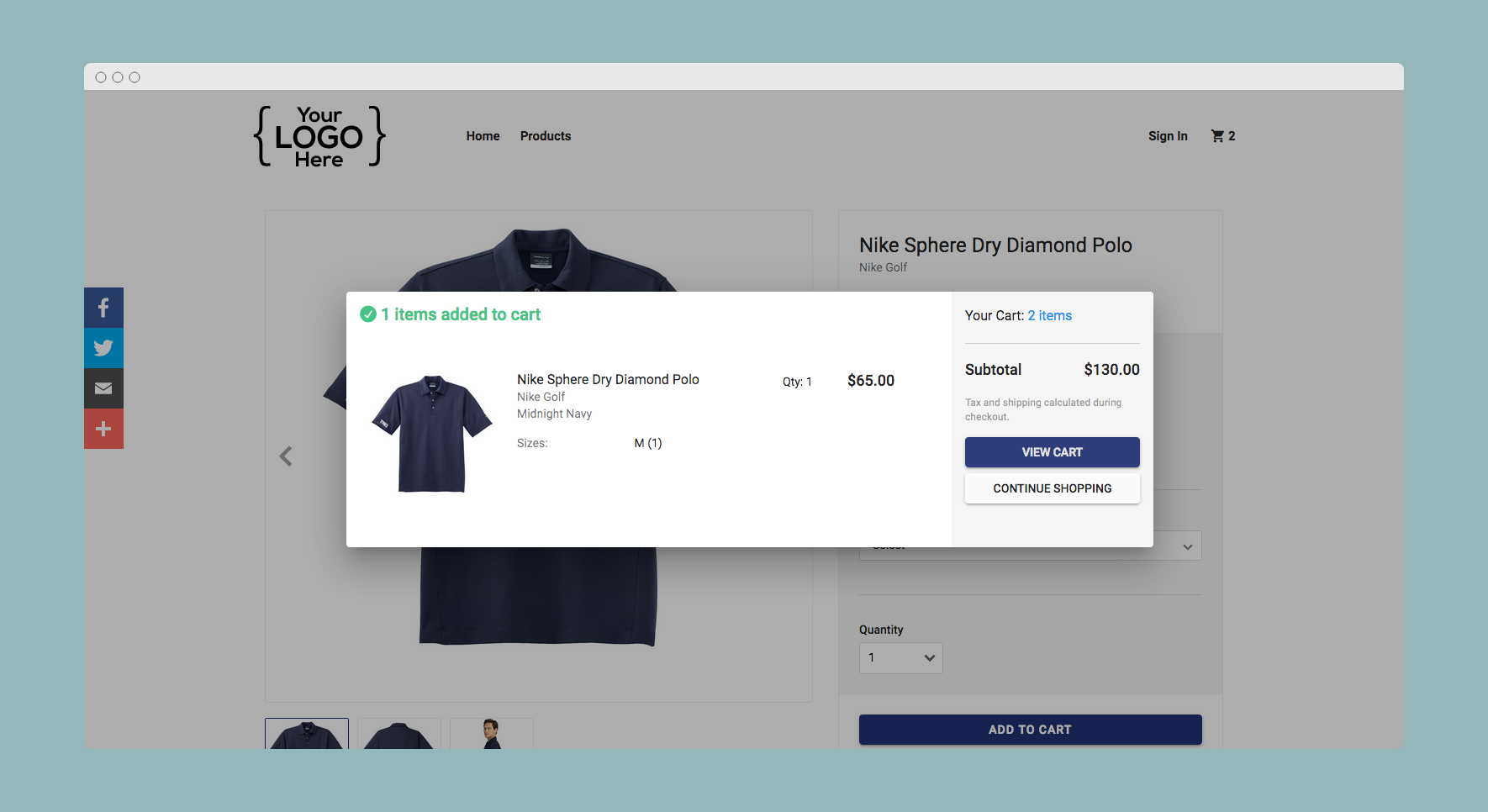 Company store use cases
Love the idea of a company store but not sure how it can work for you? Here are a few of our favorite ways to use branded products in a company store work for you: 
END OF YEAR GIFTING

: Issue a gift card to your employees, customers and even prospects and allow them to select one item from the store. You can offer different amounts based on your relationship with each client.! 

TRADE SHOWS

: Sometimes dragging a box of branded swag on a plane and into a trade show can be overwhelming. We get it! Have associates at your table holding an iPad and whenever you have a meaningful conversation with a prospect, let them select a branded product from the store on your ipad. You will capture their contact information AND make them happy with a new gift that shows up on their doorstep days later.

EMPLOYEE ANNIVERSARIES

: Thank your employees by letting them select a branded product from the company store on their hiring anniversary every year. 
Branded products, The Markey Group way
From stock to fully customized products, we have the expertise to create the perfect promotional items for your brand. With years and years of experience, we are your best resource when it comes to branded swag! 
Some ways we stand out from the competition include: 
We will always act as an extension of your team.

Strategic thinking and high-quality design allow us to consistently create an engaging brand experience.

We keep you relevant and timely with our ongoing trend research.

Product development and sourcing experts on our team ensure you get what you need, from sustainable products to high-end brand names at the best prices.

Hand it off and relax! We can handle it all, including

fulfillment

!
Let's find the right solution for you. Get in touch today to demo a company store with one of our team members.