Fun fact of the day: SWAG = Stuff We All Get. Really! 
And nothing screams swag like a trade show. Handing out branded gifts in a trade show environment can be very effective at creating brand recall, branded impressions and creating long-lasting relationships. 
Are you on the fence about corporate swag at your next trade show?
Bringing corporate swag to your booth or table at a trade show makes a lot of sense! From classic corporate trade show swag to new and exciting ideas, the options are endless. 
Check out some of our top budget friendly picks for this year's best trade show swag: 
1. 5×7 Notebook
The Bullet 5″ x 7″ Large Rainbow Notebook comes in red, blue or black. This notebook includes 80 white-ruled pages and features a matching color elastic closure and ribbon bookmark. This notebook is less than $3!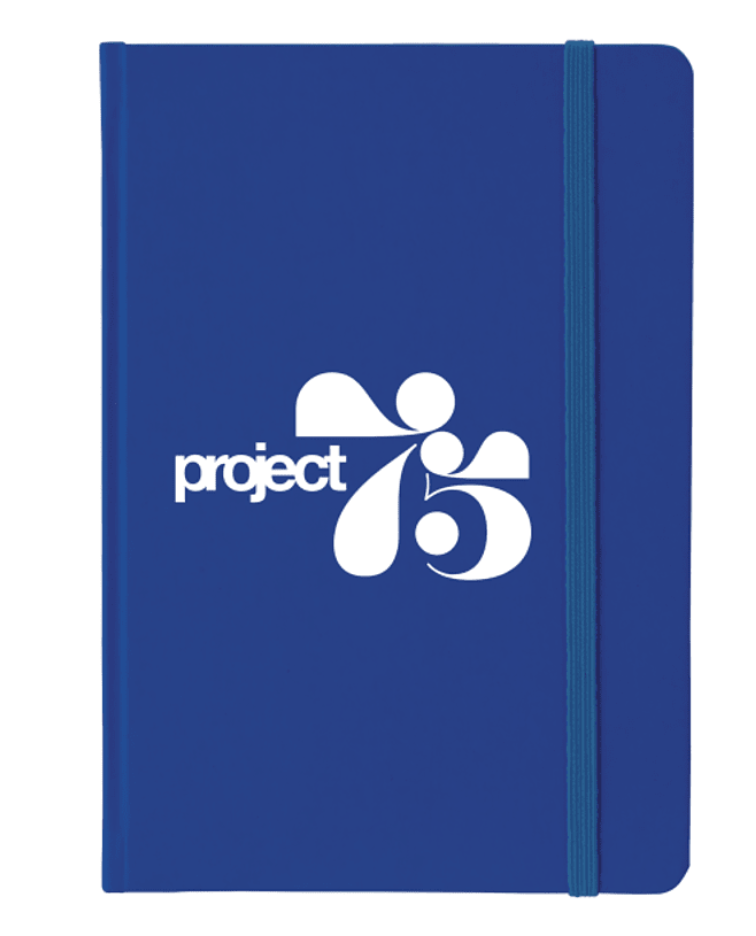 2. Water Bottle with Bamboo Lid
One of our favorite budget friendly water bottles, this 22oz reusable bottle is stylish and eco friendly – the body of the bottle is made from 100% recycled plastic and the lid is 100% bamboo. While there is a minimum order quantity of 125, the bottles are less than $5 each! 
Bonus points, have bottled water under your table for attendees to pour directly into the new water bottle! 
3. Tech Sticker
Always one of our top recommendations, tech stickers are perfect for a tradeshow. They are essentially weightless and super easy to carry around. All of the tech stickers can be custom die cut in any shape or size.
Give extras to your staff and clients, everyone loves a tech sticker to add to a water bottle or laptop cover.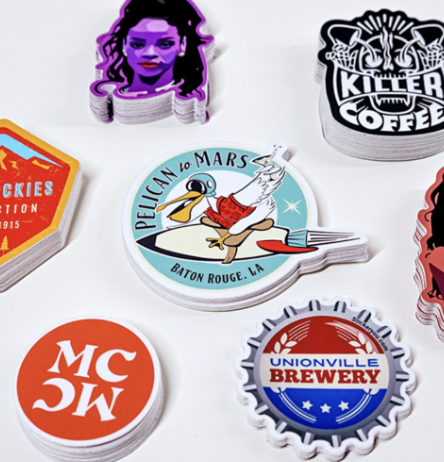 4. Tech Taco
The Tech Taco is exactly what it sounds like, a "taco" for your tech accessories! It's an organizational tool that will help keep your headphone and charging cords in order. Fold it around your cords like a taco shell, snap, and be on your way. 
Perfect for a trade show because it's small and lightweight, easy to carry into and around the event! Plus, they are just $2!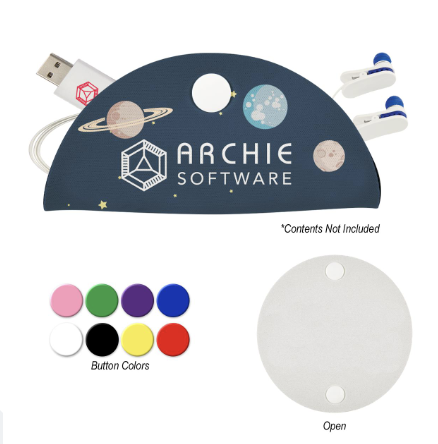 5. Pop Socket
If you've tried a pop socket, you know you can't go back! 
A Pop Socket is a plastic circle that you attach to a flat phone (or case) with a sticky adhesive. Once you "pop" it out, you can slip your fingers in between your phone and the end of the Pop Socket, allowing for a more comfortable and tighter grip.
Everyone has their phone on them at all times – add your logo to a Pop Socket and enjoy that extra branding day in and day out. At a minimum order quantity of 25, these are just $7!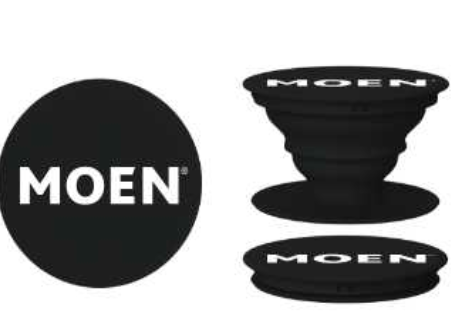 BONUS IDEA: Use a company store at your next trade show event! Rather than giving everyone who walks by a small item, offer real prospects the opportunity to select swag from your company store on an iPad at your booth. All swag can ship immediately upon ordering, to be at the recipient's house when they arrive home! 
If you are looking for corporate swag for your trade show at a specific price point, want to see a sample, or just have questions in general, you can talk to someone on our team by contacting us here.