One of the best parts of our job is finding new brands and products for our clients. Stanley products aren't new to our industry, however they have had a HUGE rise to fame over the last year. 
This internet darling has gone viral across many different platforms, most recently TikTok. Data shows that there was  a 275% increase in sales last year, and the waitlist for the products have reached an all-time high!
Why?  A Stanley product fits seamlessly into a car's cup holder; it carries 20+ fluid ounces of liquid for the hydration-obsessed, and it keeps that liquid ice-cold with insulated walls. Not to mention, since 1913, Stanley has been delivering superior drinkware designed to last a lifetime. 
We have a new and very large influx of Stanley inventory launching in September! We are so excited about this, as we love a product that you can feel good about adding your logo to. 
Why We Love Stanley 
Outside of what we mentioned already, Stanley is known for their sustainability efforts. 
Guided by their brand values of originality, invention, and integrity – Stanley creates a more sustainable, less disposable life and world. Every Stanley product is backed by their lifetime warranty and is BPA and BPS free. 
Stanley Gives Back 
Stanley contributes more than 1% of their net income to causes related to nature conservation and sustainability, equitable and empowered access to the outdoors, and food security. The brand also donates product and volunteer time and collaborates with values-driven organizations who are creating change in their local communities.
Most Popular Stanley Styles
#1: Stanley Quencher H2.O FlowState™ Tumbler 40 oz
Constructed of recycled stainless steel for sustainable sipping, the 40 oz Quencher H2.0 offers maximum hydration with fewer refills. Commuting, studio workouts, day trips or your front porch—you'll want this tumbler by your side. 
Thanks to Stanley's vacuum insulation, your water will stay ice-cold, hour after hour. The advanced FlowState™ lid features a rotating cover with three positions: a straw opening designed to resist splashes while holding the reusable straw in place, a drink opening, and a full-cover top. The ergonomic handle includes comfort-grip inserts for easy carrying, and the narrow base fits just about any car cup holder.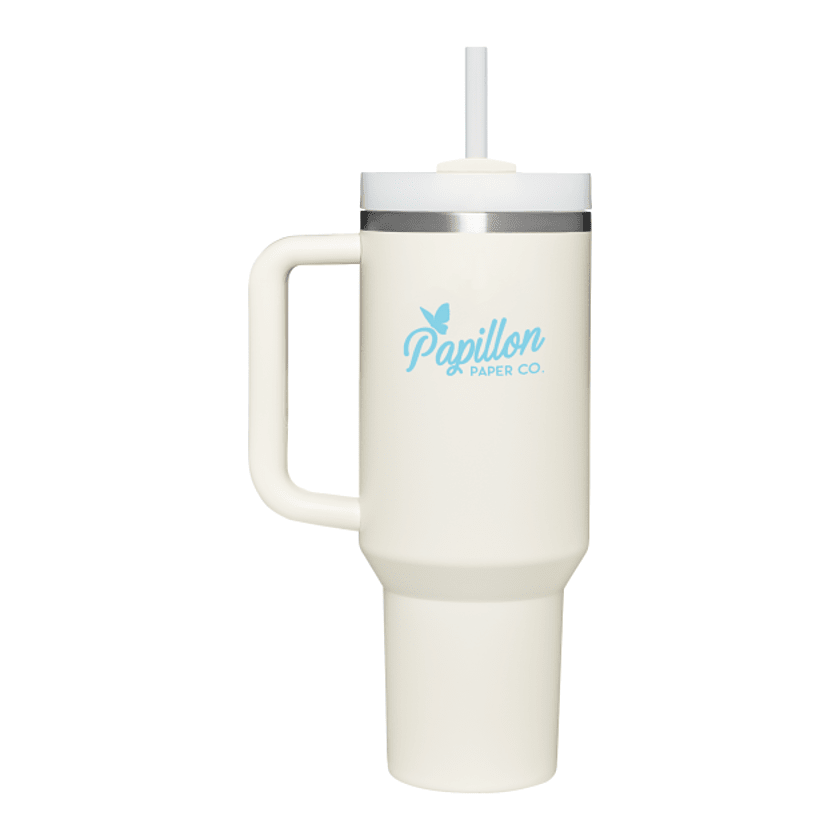 #2: Stanley IceFlow™ Flip Straw Tumbler 30 oz
These bold, colorful tumblers are made to keep you hydrated in a fully functional style. Ideal for car commutes or workouts at home, it has a built-in flip straw for easy and effortless sipping. This also makes it a great cup for travel. 
Snap it shut and the double-wall vacuum insulation will keep your drink fully leakproof and extra cold for hours. It fits comfortably in your vehicle's cup holder (treadmills and spin cycles, too!), and the folding handle lets you quickly grab and go. 
To help you live a sustainable lifestyle, the IceFlow Tumbler is made in part from recycled plastics sourced from discarded fishing nets, sparing our waters of plastic waste.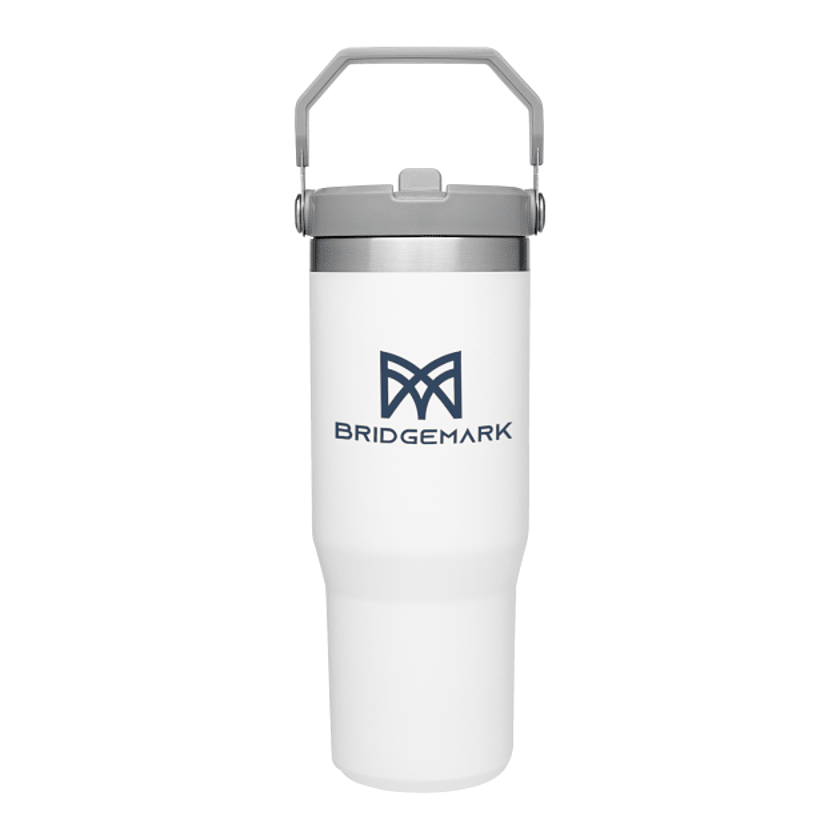 #3: Stanley Trigger-Action Travel Mug 20 oz
With this Trigger-Action Travel Mug, you can fill it up and hit the road without worrying about spills, splashes, or leaks. Just press the button for easy, one-handed drinking. 
The extra-large size still fits comfortably in your vehicle's cupholder and keeps your coffee hot longer. Best yet: the lid also comes apart for cleaning.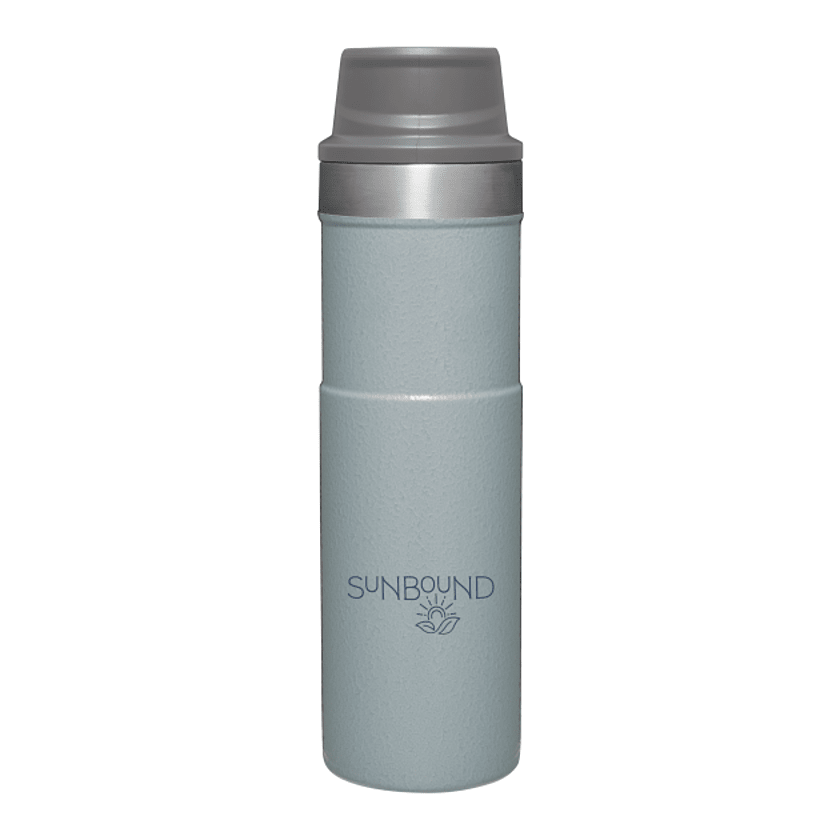 If you are looking for something different and special for your employees or clients, Stanley is the brand to start with this year! Send us a message for pricing information.