Change is inevitable, even in the promotional products industry. 
We have witnessed plenty of change since our inception 12 years ago. But the single most important thing we have seen continuously change over the last few years is the increase in demand. It seems branded products, specifically apparel, are more popular than ever. 
With the Artificial Intelligence (AI) boom, there are so many opportunities for change in the coming months, be it in the products we offer, the way you brand your business, or the manner in which messaging is delivered.
Here are two new new and exciting products that we are projecting will change the promotional products industry:
1. The Tap Tee – A branded tee with an NFC chip
This new product is a revolutionary t-shirt that features an NFC chip (Near-Field Communication chip) on the left sleeve, allowing customers to easily connect with any website you would like – basically the next generation of QR codes. 
How it works: 
Select the "digital experience" you want to share. In most cases, this will be a landing page on your website. 

Order the shirts with the NFC chip.

Program the NFC chip through an app on your phone. 

Users will scan the NFC ship with their smartphones, which will open the digital experience on their phone. 
You probably have more questions. We did too. Here were our two biggest questions and their answers, which were exciting for us: 
Can the chip be reprogrammed? Yes! You can easily switch it to launch to a different landing page.

Are the chips damaged in the wash? No! The chip is guaranteed up to 60 washes.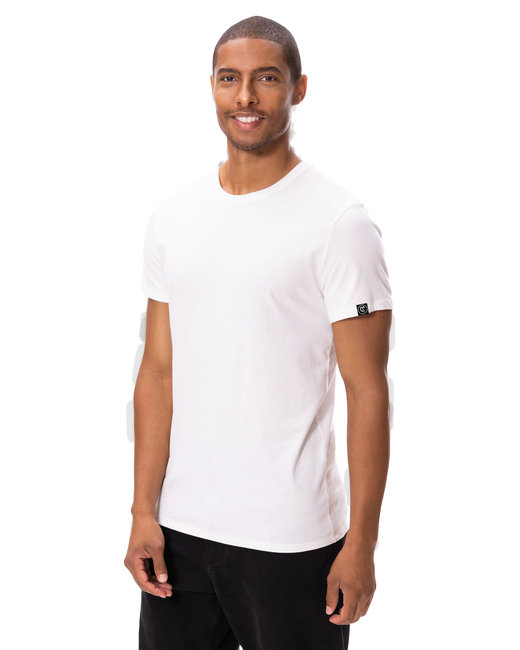 This is so exciting, and we feel there are endless marketing opportunities. Our favorite idea so far? Outfit your trade show team in matching branded NFC shirts, allowing visitors to your booth to easily scan and be directed to your website. 
Is this something you are interested in? Send us a message for a sample or pricing information. 
2. AI QR Codes
The days of the black and white QR codes are coming to an end. Enter AI QR code art. This is a growing trend where AI models generate QR codes with patterns and characteristics that allow for a visually appealing and very practical QR code. These codes still link to a specific webpage when scanned. 
Here are some of our favorite examples: 

How does this affect the promotional products industry? 
Imagine your logo as a QR code on every branded item you pass out. Even on apparel! As the world continues to evolve, this is an impactful(and fairly simple) way to take advantage of AI in your business. 
Is this something you are interested in? Let's try it together, send us a message.