Our clients know that our mission is to search high and low and near and far for the very best, high end, promotional products. Our goal is to focus on branded products that people will be excited to receive and use on a daily basis. 
We are so excited about the newest line of branded products we now carry: SCOUT Bags!
High function, good looking bags that are ultra lightweight and durable- what could be better? SCOUT is a brand known for dynamic, contemporary bags that mix both style and utility using original patterns and versatile designs. These bags have been featured on the Today Show, Good Morning America, Oprah Magazine, and USA Today. As advertised, "we make it easy to look fabulous, feel organized and tackle anything (without breaking the bank)." 
We are now able to add your logo to the most popular SCOUT bag styles in one of two ways: 
Woven Label:

We can add a woven label with your logo to the bag. This is our preferred decoration method for these bags, it just looks clean and simple. 

Embroidery:

Using one thread color, your logo can be embroidered directly onto the bag. 
Why SCOUT?
There are plenty of options when it comes to branded gifts, corporate event gifts and client appreciation gifts. SCOUT is one of our favorites because of their outstanding quality, beautiful patterns and more. 
QUALITY: We can assure you that these bags are designed to last. The best part though, is how easy they are to clean! 

BEAUTIFUL DESIGN: The patterns are bold enough to make a statement but can still accept your brand's logo without clashing. Recipients will be proud to carry the bags to the grocery store, a cookout, soccer game and more.  

PRICE: With price points ranging from $10 to $70, there is a SCOUT bag for every need. 
Our 3 Favorite Branded SCOUT Bags
1.The BJ Bag: A favorite (and namesake) of SCOUT's President. This bag is excellent for many different uses: grocery store, running errands, keeping your car organized, and more. We love its exterior pockets and big, roomy interior.  A best-selling bag!
Grocery:

The most stylish branded reusable market tote imaginable. This branded bag holds so much more than you can even imagine. Also folds flat for easy storage in your car!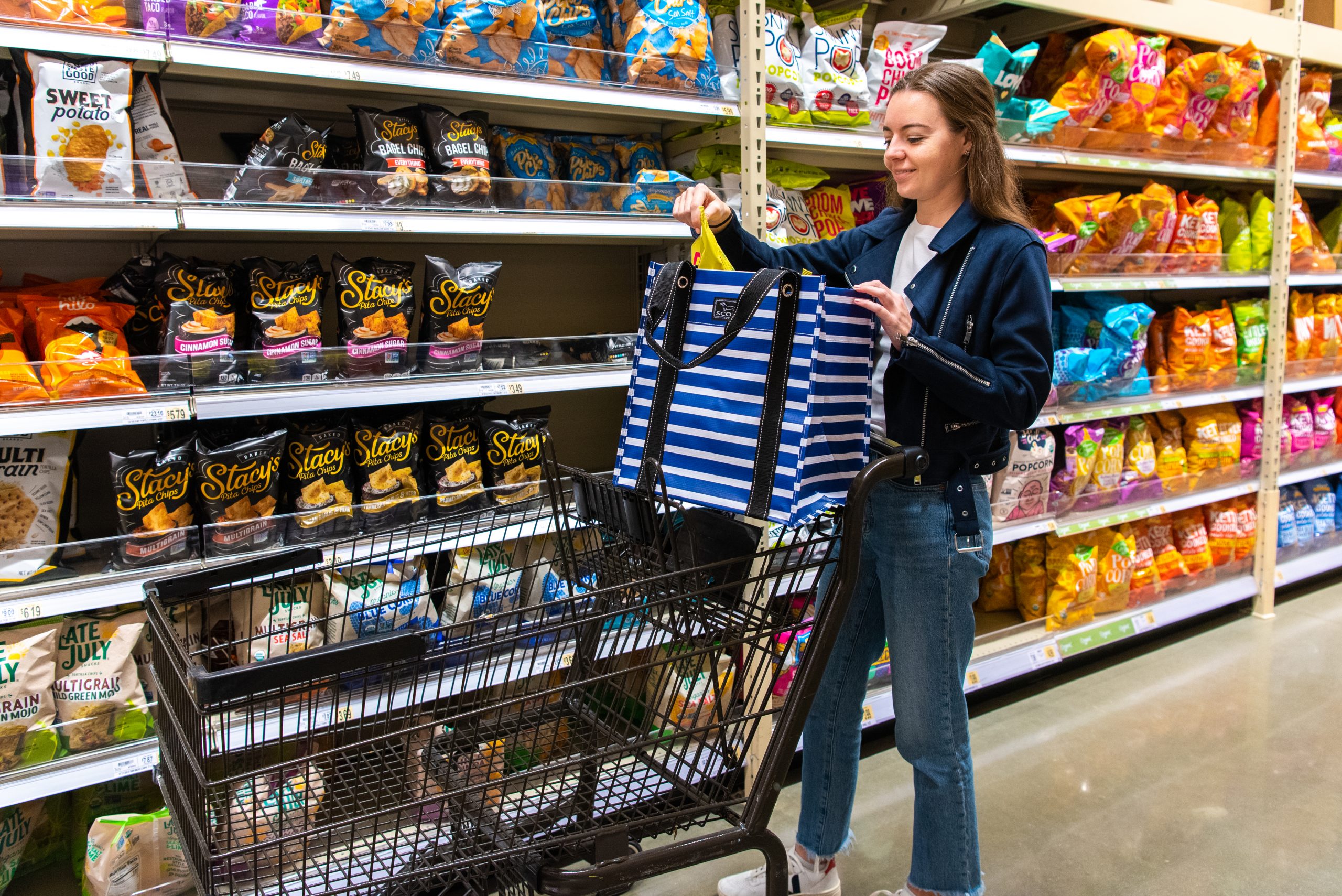 Pleasure Chest:

SCOUT's best-selling cooler fits four wine bottles, two six-packs, and/or loads of snacks.Throw in your bike basket, carry to a friend's house or cart to your next soccer tournament. The perfect branded soft cooler.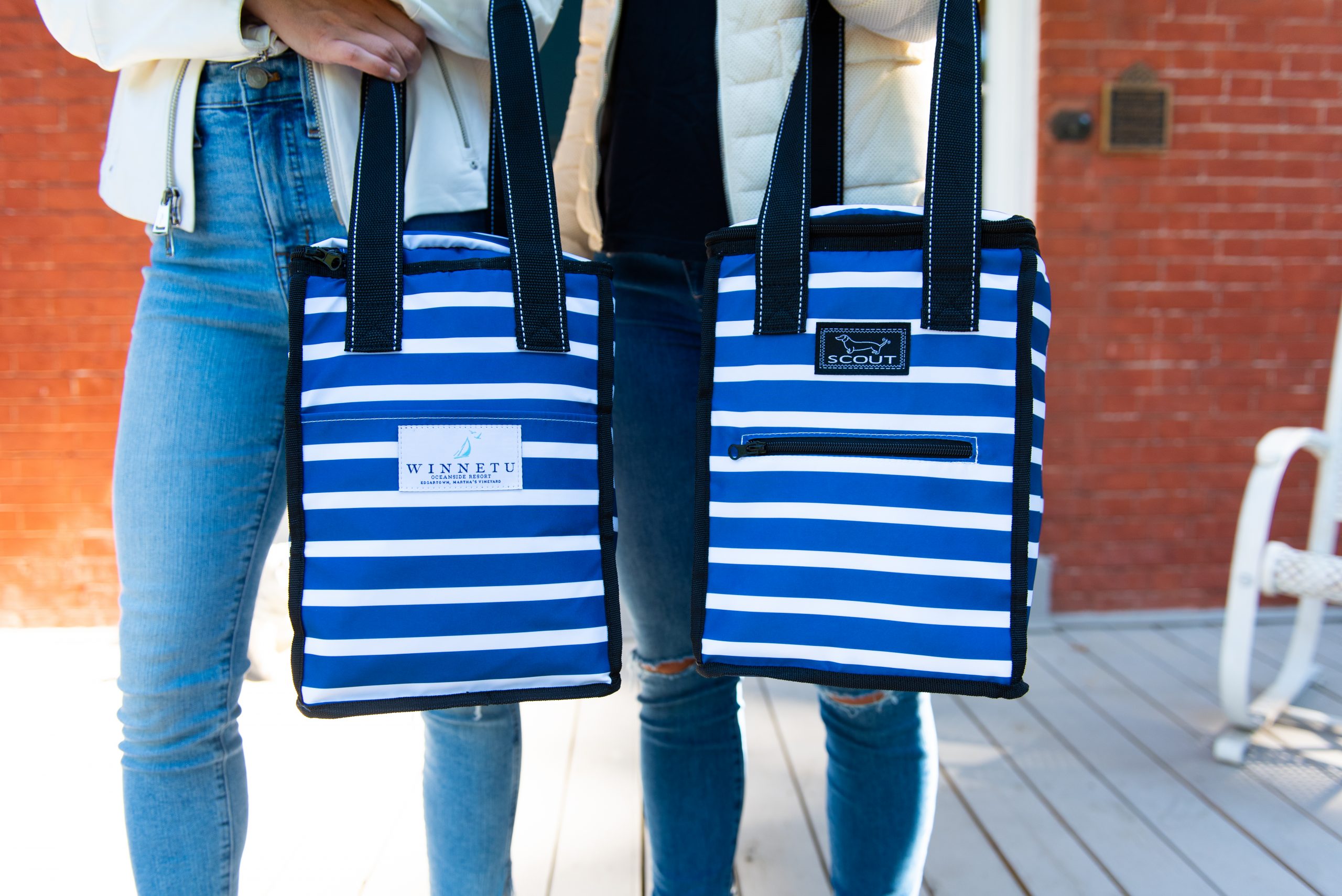 Use SCOUT custom totes to celebrate accomplishments, motivate your team and thank your clients. With many different sizes and styles, there is surely a SCOUT bag perfect for your corporate gifting needs. Send us a message for pricing or samples!