"Be the celebrators, celebrate!" – Osho
Here at The Markey Group, we are of course experts at all things promotional product related. Over the years, we have learned the importance of celebrating all milestones and events, and the art of making people feel loved and appreciated with branded gifts. 
We have started a new blog series about celebrating the most important life events. In our first post in this series, we focus on the importance of celebrating a new life. 
As a brand, it is crucial to make your employees feel valued and respected. Just like the old saying goes, if you don't take care of your people, your competition will. Showing employees that you appreciate them can improve engagement, retention, productivity and morale.
We love when our clients approach us looking for different ways to reward and recognize employees' accomplishments both in and out of the office. Recognizing an employee who has gone through something outside of work is a huge opportunity for many brands. 
In this case, the birth of a new child of one of your employees is an occasion to celebrate. This life event can be recognized in a multitude of ways, including:
A gift certificate to your company store 

A gift card for food or baby supplies

A box full of branded gear for baby and mom

A personalized card and branded baby blanket
Here are a few of our favorite gifts for a new mom and dad: 
Food
The key to a new mom's heart might just be food. Send the gift of food to your employees, clients and partners after the birth of their child. And we don't mean boring food – make it fun! 
For example: Thai For Two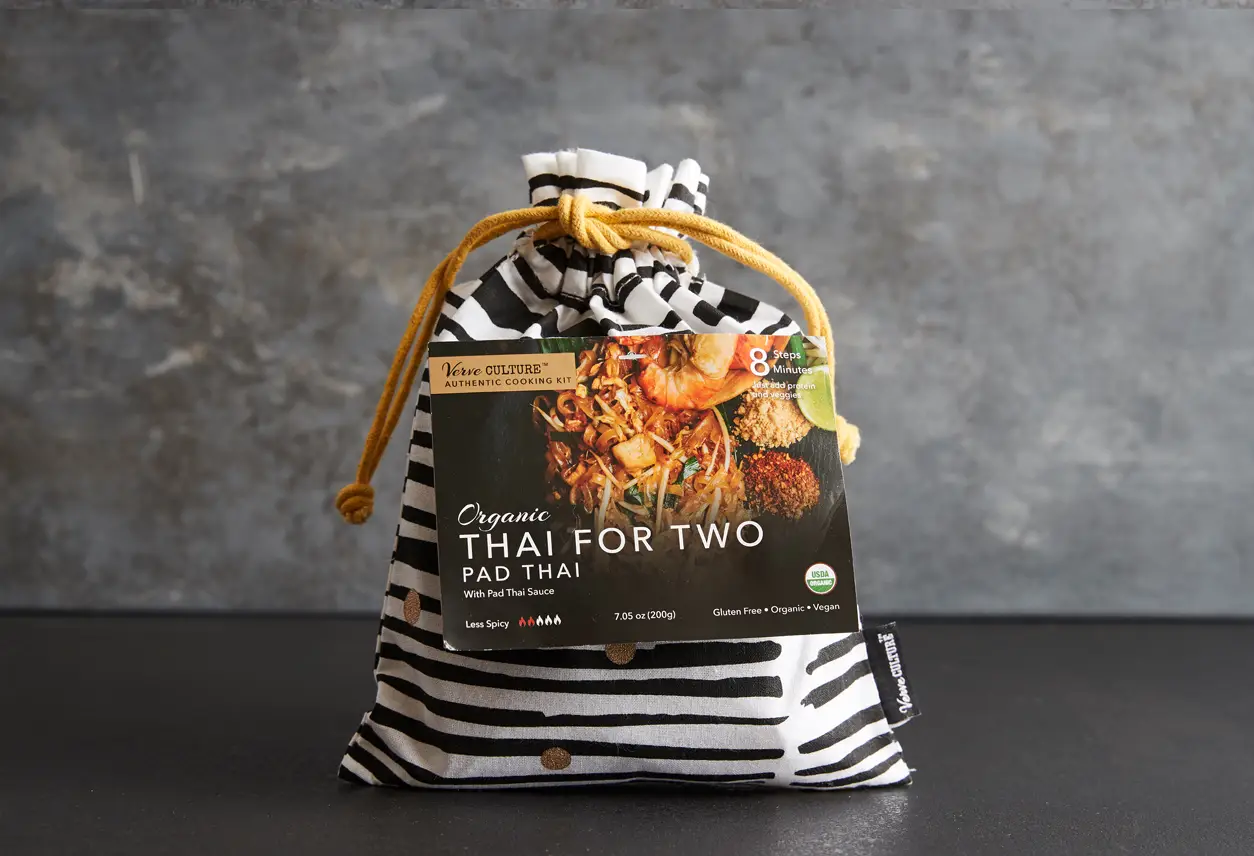 This super easy kit comes with everything you need to whip up a quick meal. It's delicious and fun and something different for the new parents! 
Baby Caddy
Parents will love this branded organizational caddy, which acts as a portable nursery with plenty of space for all of the newborn essentials you need close by. 
Bonus points: This can be used for the grocery store, storage in the car, and more. A great branded bag for everyone, not just new parents.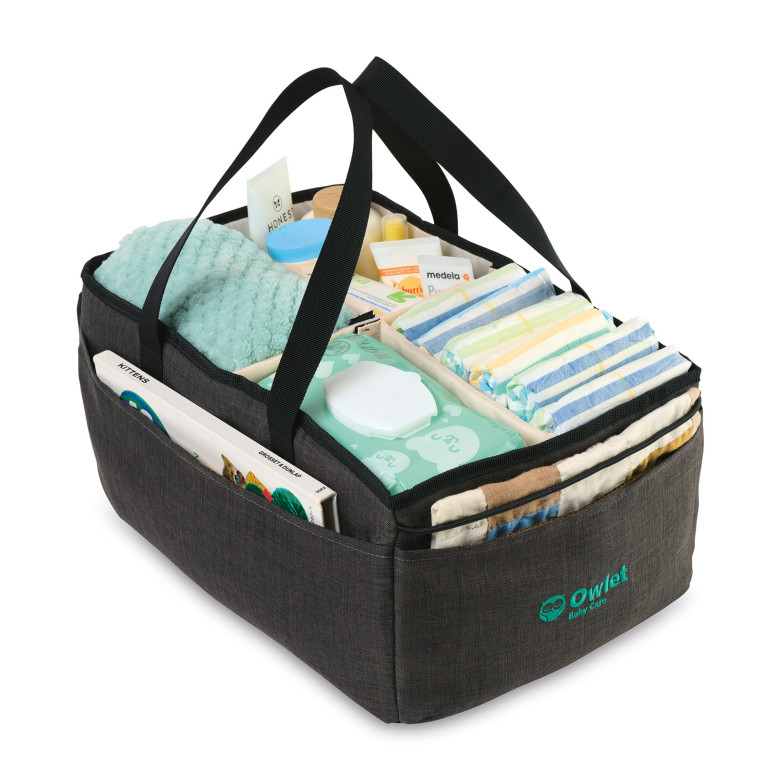 Branded Baby Journal
This super cute branded baby journal was created to record every moment of pregnancy and the first two years of a baby's life. Made by Moleskin, this journal allows new parents to capture their earliest memories as a family, from first steps as parents to baby's first steps in the world!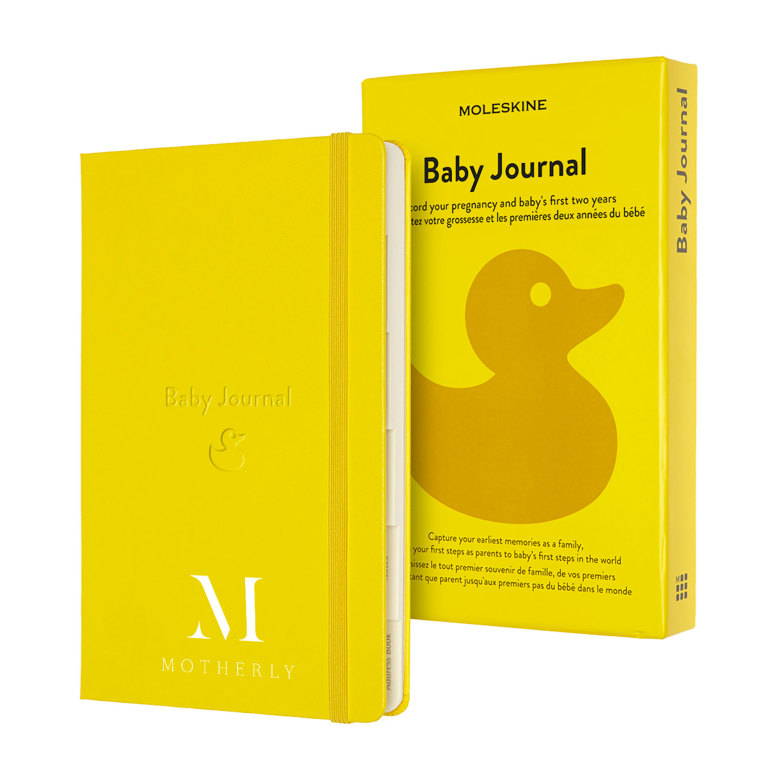 Branded Baby Kit
One of our favorite projects to date was working with a client to create a new baby kit. The kit includes a large tote, branded blanket, a bib, two branded onesies and a personalized book. They also included a gift card to ChatBooks, allowing the new parents to easily print photos! 
These kits can be housed at The Markey Group and ordered by the company managers as needed through an online store, allowing them to send the new baby gift with just a few clicks of a button. Such a thoughtful gift that will go a long way to each recipient.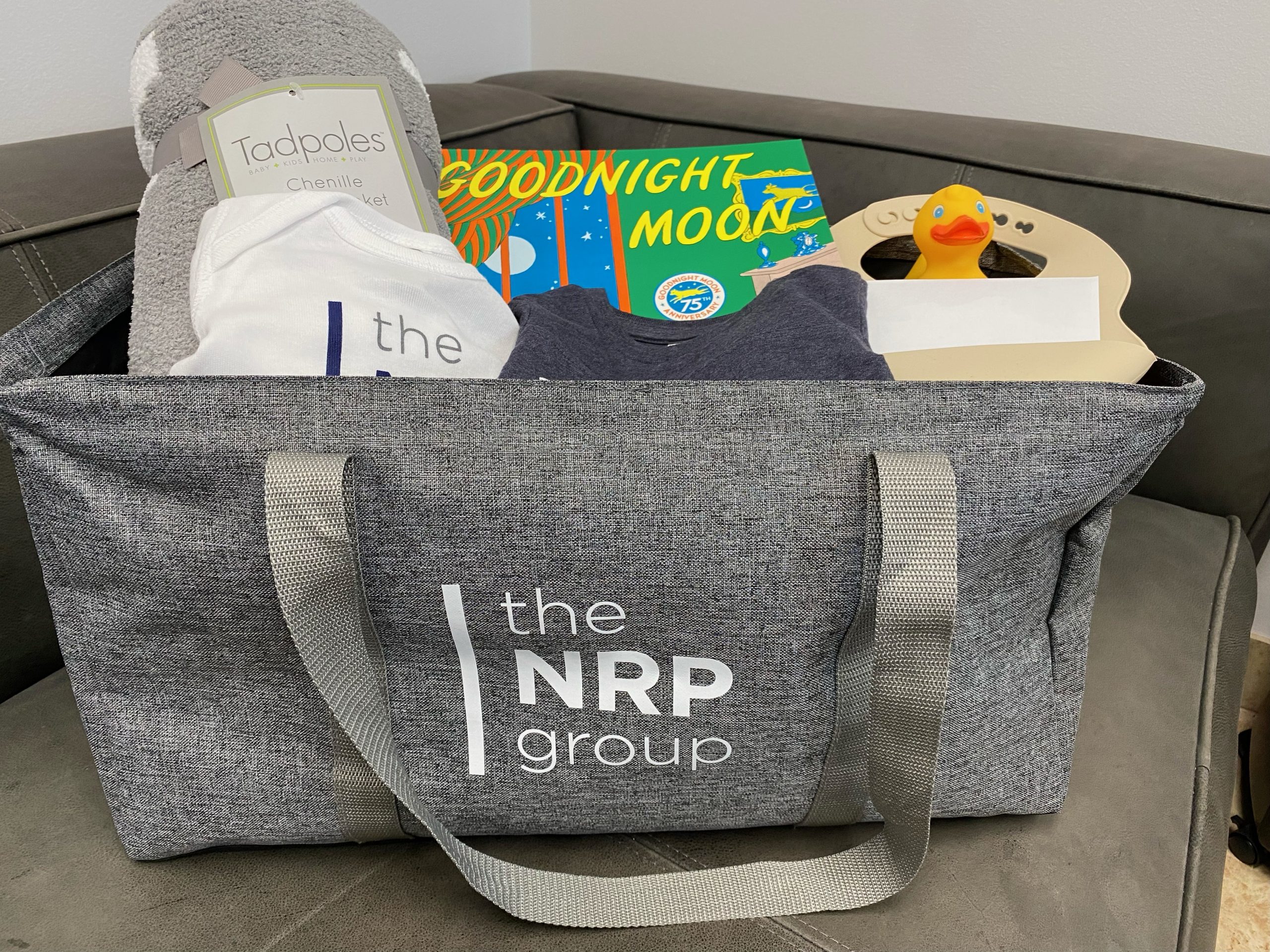 Celebrate your employee's life events, like a brand new baby, with custom branded kits. Send us a message today to get started.