Our mission is to search high and low for the best branded products for our clients, things people will actually want to receive and use on a daily basis. We are so excited to announce that we have added TUMI products to our offering. 
Known for their superior quality, design excellence and innovation, TUMI is the leading international business, lifestyle, and accessory brand that travelers depend on. Founded in 1975, TUMI's innovative introduction of soft, ultra-functional, black-on-black ballistic nylon travel bags changed the game for travel. 
Here are some of our favorite TUMI products, available to customize with your logo:
TUMI Response Travel Kit
Made of ballistic nylon anti-microbial lining, this bag is a top of the line option for your next trip. With front zippered pockets and a double zippered main compartment you are able to fit everything you need for your time away from home. 
The best part is the hanging hook, which allows you to hang the bag easily to free up precious space. 
TUMI Gale Active Backpack
Be prepared for your next trip with this beautiful branded backpack. It's been thoughtfully designed with a spacious interior and designated spots to hold your essential gear, including a hydration reservoir and hydration hose. 
This backpack seamlessly translates from the trail to every day office use thanks to its sleek, uncompromising style. You will never buy another backpack again!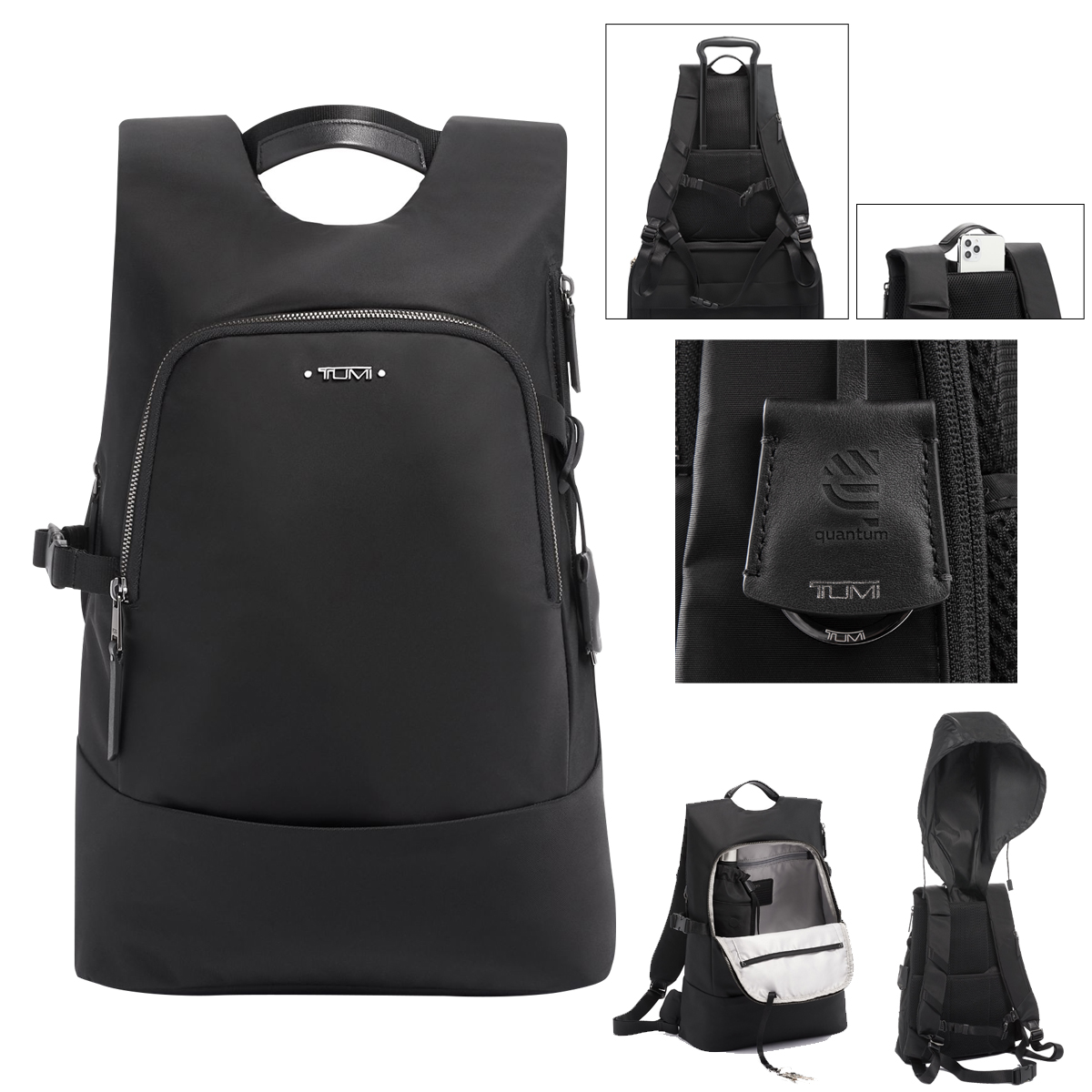 TUMI Platoon Sling
The load is light but the functionality is high with this sling. Equipped with a water-resistant pocket, you're all set to be hands free. Its G-hooks attach accessories from TUMI+ to add modularity. 
We love this for the airport, a trip to the zoo, or a walk in the sun. Truly perfect for every use. 
Simply put, there is no other product made like a TUMI. Adding your logo to this prestigious brand is the best way to make an impression when presenting a gift to your clients or employees.
Send us a message to learn more about what TUMI products would be best for your business!