Every bottle tells a story.
With a focus on making thoughtful and beautifully designed gear that moves people, Hydro Flask implores you to get out and tell a story of your own. As stated on their website: "The only thing we love more than spending time in natural places is helping share that experience with others. That is our purpose and our heartbeat. Whatever you need to help you be outside living your best life, we're in."
Can you think of a better brand mission and vision to align with? A customized Hydro Flask is the perfect item: high perceived value, durable, good for the earth, stylish and will be enjoyed for years.
Here are a few great products you can add your brand to: 
#1. 12 ounce coffee mug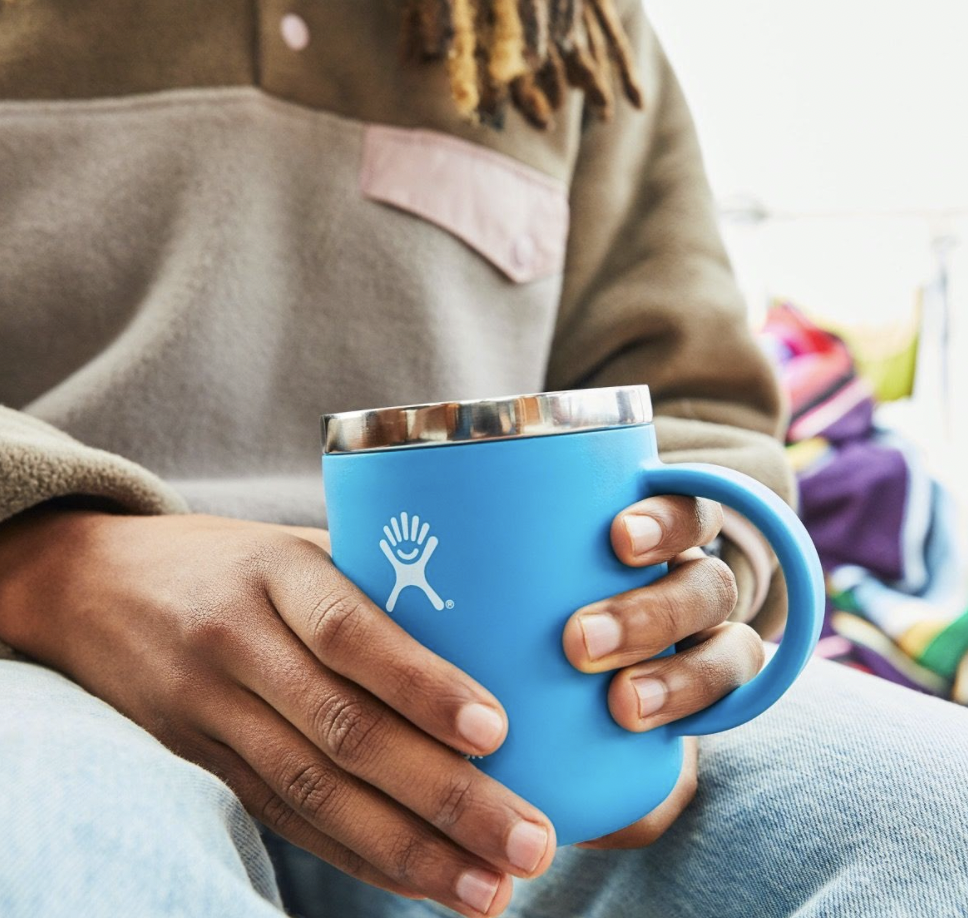 Sometimes you want to take your time and enjoy your coffee at home, and sometimes you're on-the-go. This 12 oz coffee mug allows for both. Plus, with the excellent insulation, your drink will stay warm all day!
#2. Wide Mouth Bottle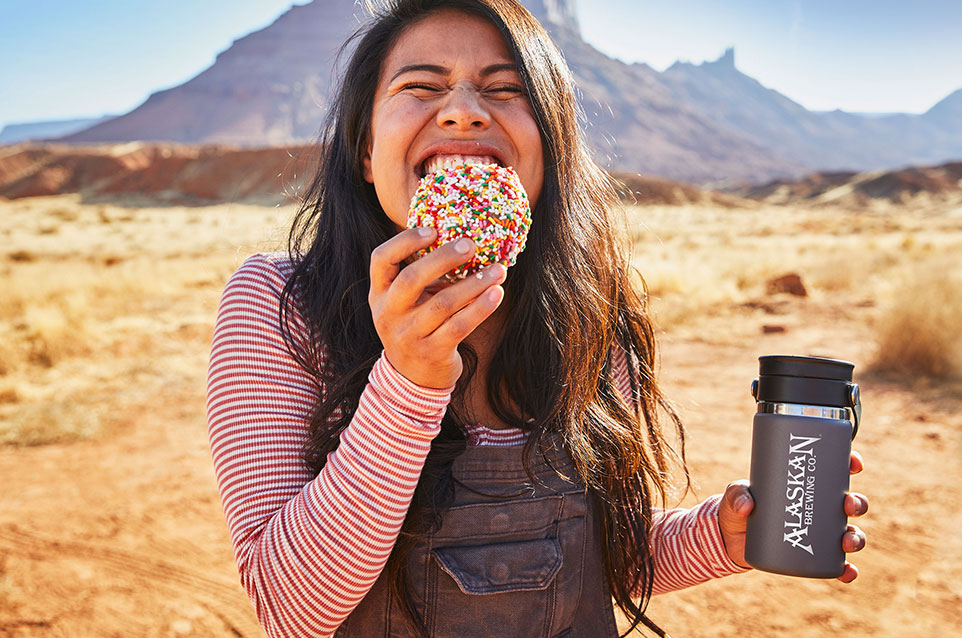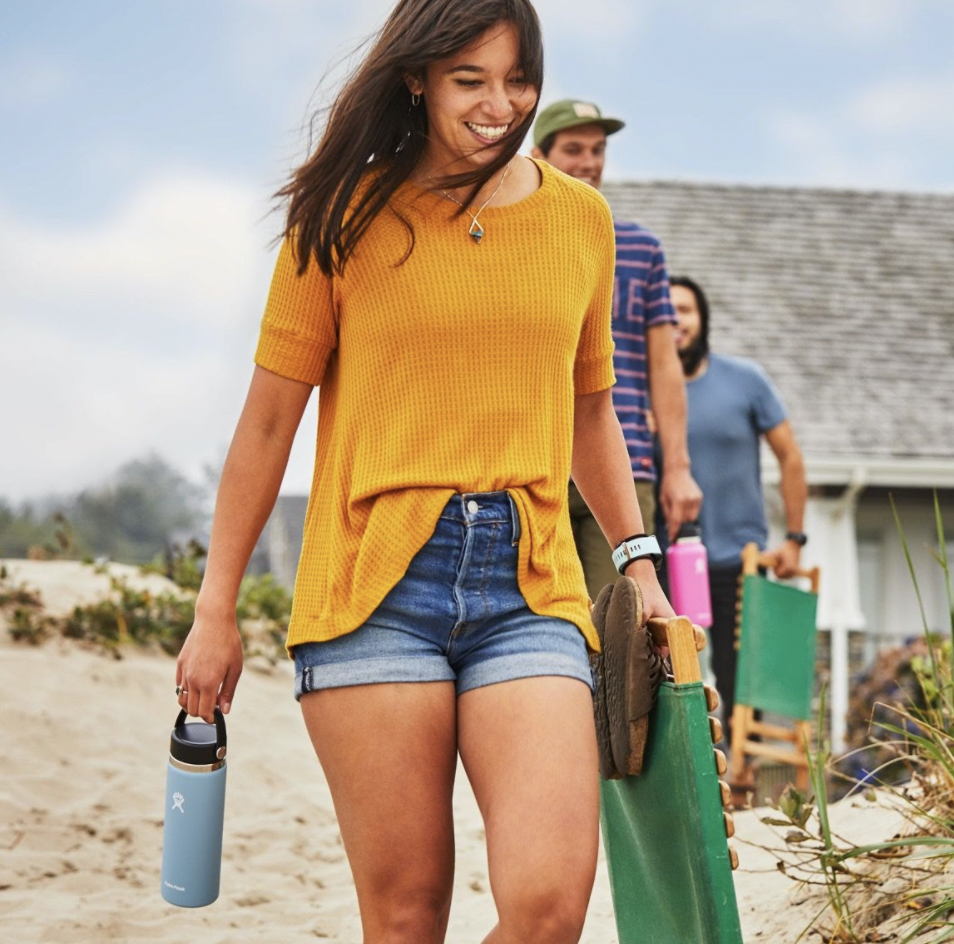 This fan favorite comes in 12 ounce for kids, 20 ounce, 32 ounce, 40 ounce and 64 ounce. We love this basic bottle for your commute, working from home, morning hikes and evenings outside. The professional grade stainless steel keeps ice cold for 24 hours and it's dishwasher safe! 
#3. 12 ounce Cooler Cup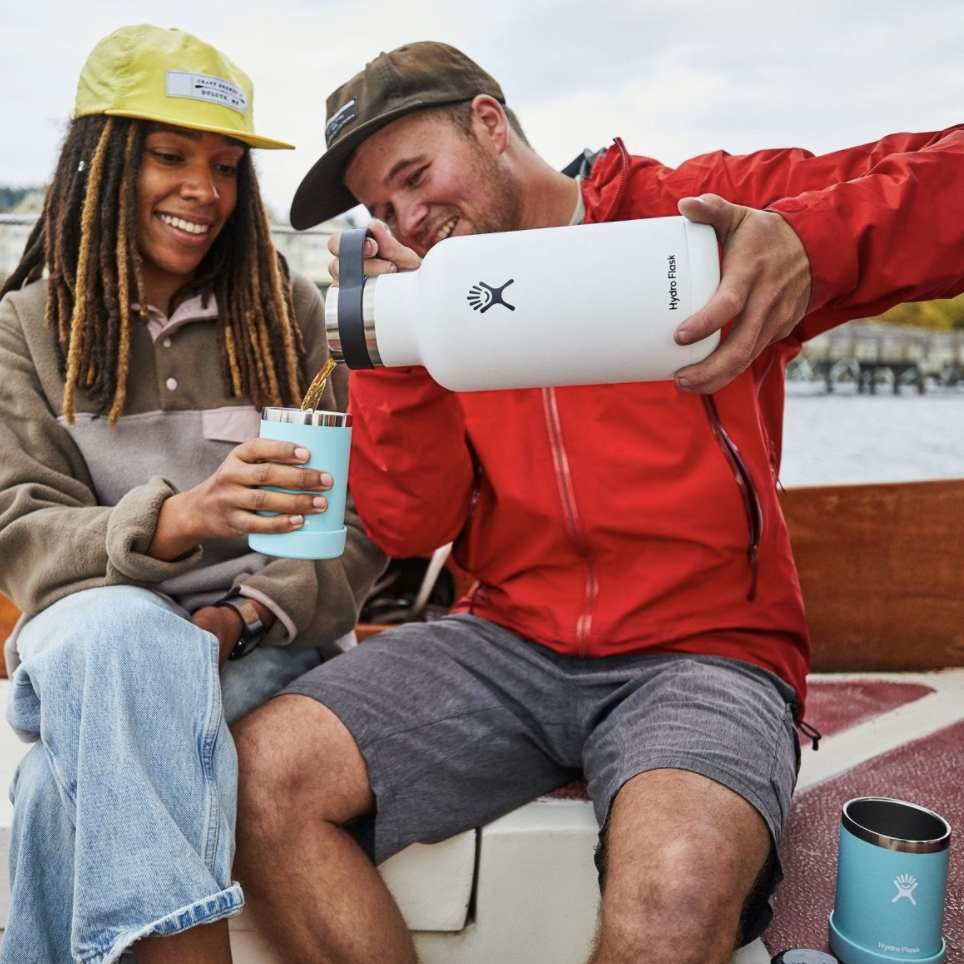 Brilliant and versatile, this cup works as both a coozie or a 12 ounce beverage cup! The silicone slip allows you to slide in a narrow bottle or a can – all with the same snug fit. Pop off the sleeve and you can use it as a cup. Win – win!   
Color and sizing options are included in the chart below. Looking for something else? Just ask and we will do our best to accommodate!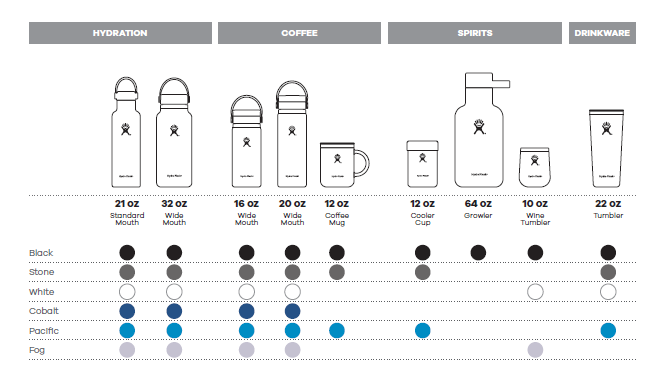 Life is an adventure. Explore the possibilities of adding your logo to a Hydro Flask product today by contacting us.