Let's face it; we live in a fast paced, digital world filled with billions of people who are very well connected to their electronic devices.
What better way to stay in front of your target audience than with a promotional item that connects you to *them? (*Read: you to their phone)
Here are a few devices that not only make lives easier, but your clients and partners will want to keep around for a very long time.
Beagle Two Way Tracker
This wireless tracker features Bluetooth 4.0 technology and Beagle 2.0 technology that will prevent you from losing your keys, phone, purse, etc., the list goes on and on! The Beagle uses two-way technology; your phone helps to locate a Beagle device or a Beagle device can help find your phone by triggering an alert. Multiple Beagle devices can be paired to the app simultaneously. Connecting up to 120 feet from your phone, this practical promotion is sure to make a lasting impression once imprinted with your logo or company name.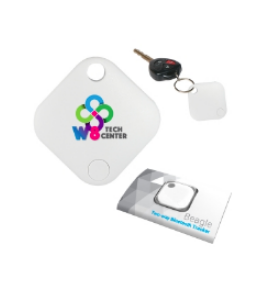 Power Wireless Charger
Charge your Qi enabled device wirelessly by simply placing it on top of the Power Wireless and keep track of its progress with the indicator lights.
Features include a micro-USB input (cord included), an output of 5 volts/1 Amp, and a 6000 mAh lithium-ion Grade-A non-recycled battery. Make your business stand out with this amazing item!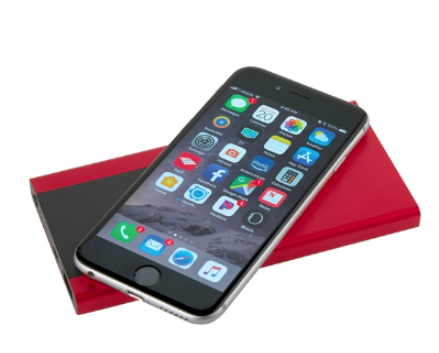 PowerWIFI + Portable Charger and WiFi Extender
The Power WIFI+ is a charger for your phone, e-reader, tablet and other mobile device.
Measuring 4 4/5″ x 2 4/5″, the white device features a 4500 mAh lithium polymer grade-A non-recycled battery. The built-in WiFi extender/repeater increases a WiFi range up to 30 feet, making it the perfect accessory for employees or clients in an environment where their current signal just doesn't make the cut!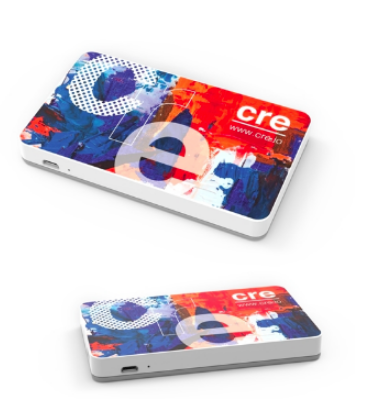 Hawkeye Charging Cable Security Alarm
Hawkeye is a small adapter that attaches to any USB cable to keep an eye on your charging cable and anything connected to it. Attach the Hawkeye to your charging cable and then plug it into the power source. When the cable or mobile device is unplugged, the Hawkeye will sound an audio alarm reminding you that you're leaving your cable behind. Perfect for traveling and hotel rooms. When charging in public – the hawkeye alarm will sound if anyone disconnects your device or cable.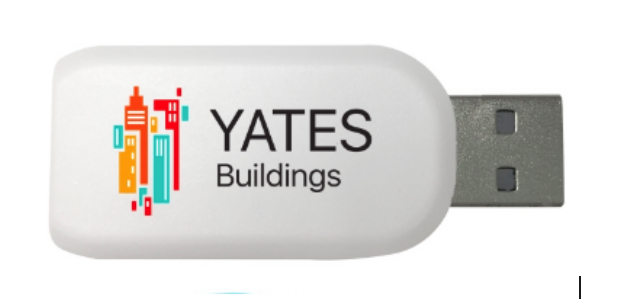 Please contact us for a free quote on any of these items!