Here in Ohio, the leaves are changing and temps are cooling down. School is in session and football has just begun. Fall is here, which means the holiday season is not too far behind. 
In the business world, fall is synonymous with holiday gifting. Businesses everywhere take this time to look for ways to celebrate their employees and customers with an end of the year gift.
If you're in the market to outfit your clients or employees with this year's best tech gadgets, you've come to the right place for inspiration. Check out our top picks: 
6-in-1 Powerful Charger
A few of us at The Markey Group have strong feelings about this product. Described internally as life changing, this 6-in-1 power bank charges Qi-enabled devices wirelessly when they're placed on top. 
In addition, the USB output, micro-USB input, and built-in, flip-out 8-pin, micro-USB, and Type-C cables can charge multiple devices at once with an ample power source.
This is the PERFECT tool for any trip, work or pleasure. Charge your phone, tablet, gaming device and laptop – all at the same time. A real dream come true!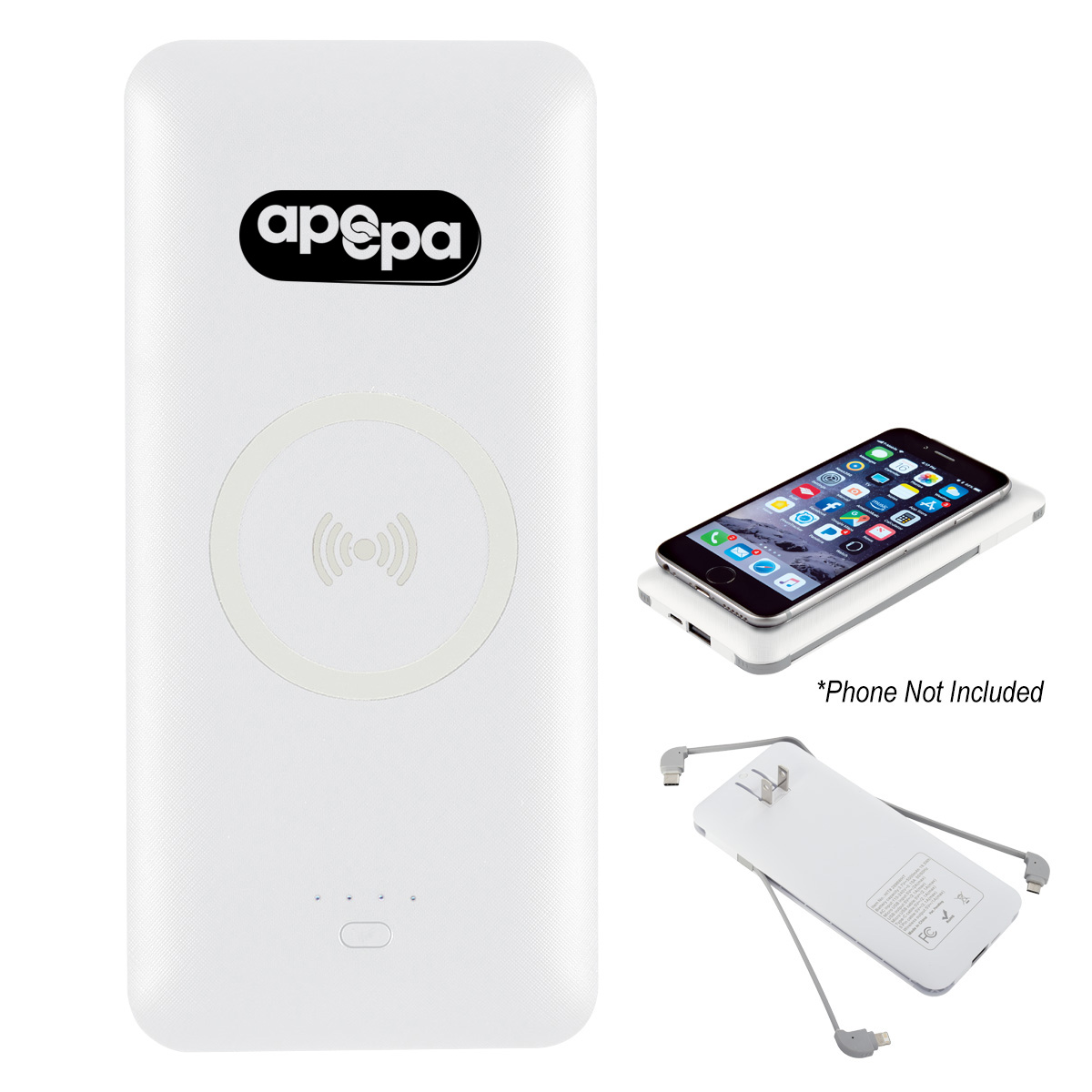 Phone and Watch Dock
Clean up your desk and nightstand with this slick device! Use this one charging pad to charge up to 3 devices (your phone, airpods and watch!) simultaneously, and feature your brand with a full color imprint logo. 
It's the little details that matter: each Odyssey is packed in a premium retail gift box and includes the newest type-c charging cable.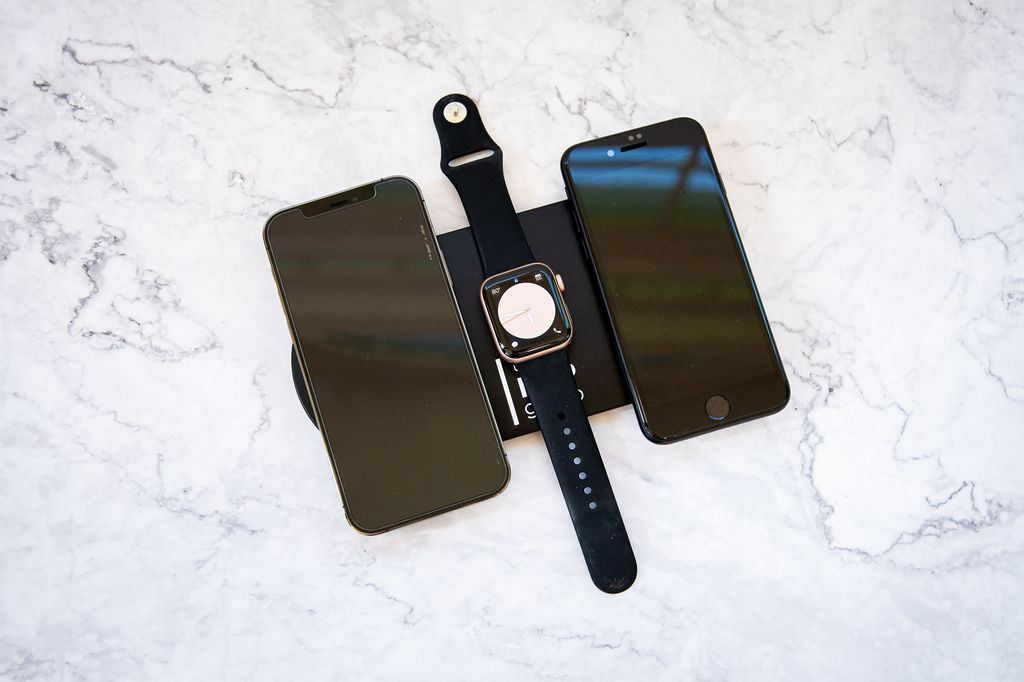 Thule Mini Tech Bag
When it comes to tech accessories, a popular retail brand strongly enhances the perceived value. We love the popular Thule brand for this exact reason! 
The compact case offers organizational pockets and loops ideal for cables, earbuds, adapter, miscellaneous small items, and even a passport. The sleek design allows the Power Shuttle to fit easily into a handbag or backpack, perfect for anyone on the go!
Wireless Charging Mouse Pad
Another life changing product: a wireless charging mouse pad!
Simply use the kickstand on the back to prop up the top portion to charge your smartphone while using the mouse pad. Add your logo for the perfect space saving desk accessory!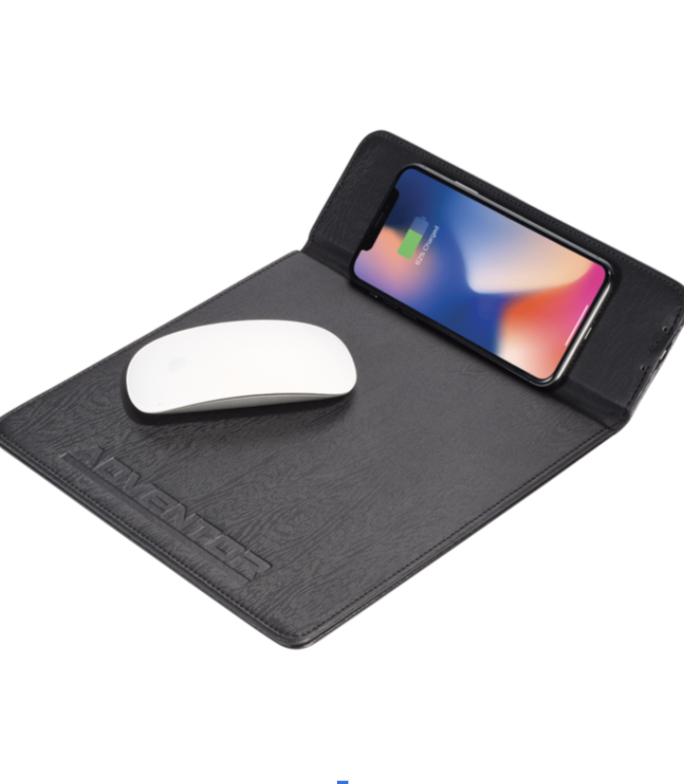 Wireless Charging Padfolio
We sense a theme here… wireless charging! 
In all seriousness, wireless chargers are so convenient and a great option for clients and employees. We love this linen polyester portfolio because it features a built in power bank for powering the wireless charging pad on the front cover. There is also a USB port for non-wireless charging tech products. 
The padfolio includes a 64 sheet lined notebook,  organization panel, pen loop and interior LED charge indicator.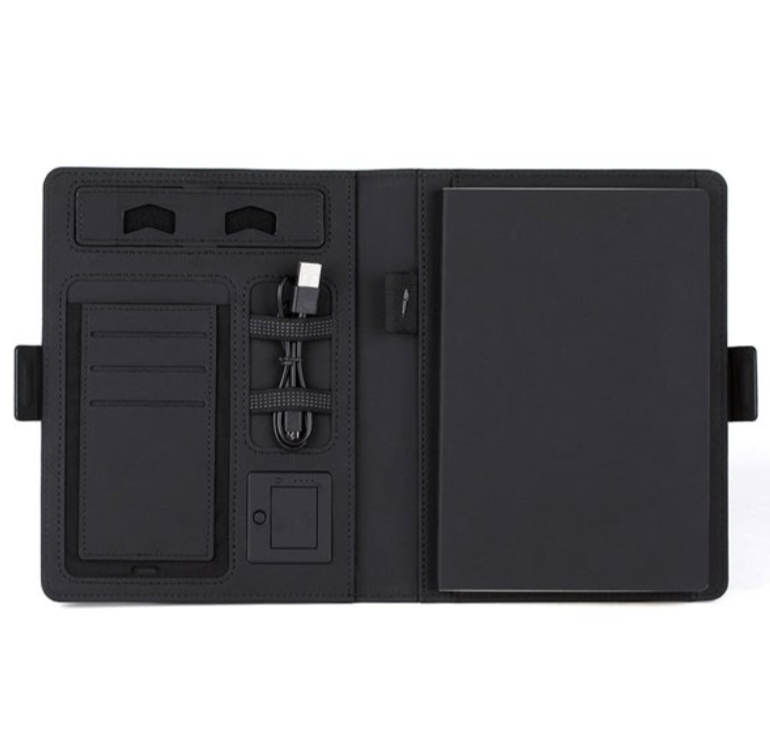 Popl
– Instantly Share Anything 
We have to admit, we were skeptical of this product at first. But, after speaking to some clients it seems it will actually be useful to many of you! 
Popl is a business card that makes it easy to share your information instantly by tapping another person's phone. Made by the makers of Pop Socket, this device is compatible with any phone, and the user on the other end doesn't need an app or the Popl to receive your information. In today's socially distant world, this is genius! The future of networking.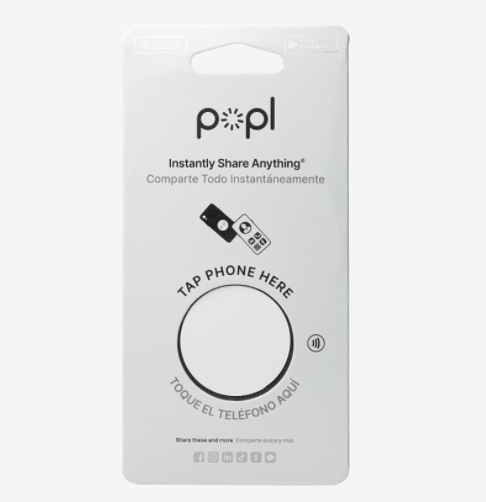 More Ideas For Gift Season
Like we said, tech accessories are a popular option for gift season. Contact us for more branded tech gift ideas.